Reach More
---
"Nothing pleases God more than to be his Son's helpers and to undertake the charge of saving souls."
- St. Charles Borromeo
---
Where Are We?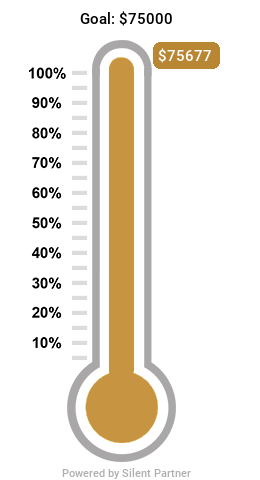 ChristLife is celebrating its 25th anniversary! To mark this occasion, we launched a new campaign called "Reach More" with the goal of helping MORE people to discover, follow, and share Christ in 2021 and beyond.
Specifically, the Reach More Campaign will help ChristLife:
1. Transform all three ChristLife courses into a dynamic online experience with the goal of training 1,000 Catholic leaders in 2021 to evangelize online with enhanced online training materials.
2. Develop a new small group web portal to connect and support the thousands of people who will complete the ChristLife courses in 2021.
...and to complete an important project:
3. Translate the Following Christ course into Spanish, bringing the Gospel message to thousands of our Hispanic brothers and sisters.
$75,000 Matching Gift Fund!
We have been enormously blessed in this 25th anniversary year by a group of donors who generously created a $75,000 matching fund! We've never had anything like this before. This means that every dollar donated will be doubled in support of the Reach More initiatives.
Due to the match, every gift was doubled so that many may experience the life-saving message of the Gospel!
The Reach More campaign deadline was January 26, 2021, the Feast of Sts. Timothy and Titus. We chose this date in honor of our theme Scripture which comes from 1Timothy 2:4, "God our Savior… wills everyone to be saved and to come to the knowledge of the truth."
Changed Lives
Brianna
moved to Omaha, Nebraska a few years ago to play softball and pursue a bachelor's degree at a local university. During this time, she felt "incredibly lost." Unable to find contentment in the things that enamored her peers, she began asking deeper questions like, "What's the point of all this? Are we all here by chance?"
Providentially, these questions led her, a non-Catholic, to Christ the King Parish where she enrolled in RCIA hoping to find answers to the meaning of life. As part of RCIA, she participated in Discovering Christ, where she learned that God was the only thing that could fill her emptiness.
In Discovering Christ, she first heard about having a personal relationship with Jesus Christ. She realized that her deepest identity was not in playing a college sport or pursuing a successful career, but in being a beloved daughter of God. For her, Discovering Christ "sealed the deal" for membership in the Catholic Church.
Like Brianna, there are so many people who are incredibly lost and need to hear the Good News.
David
grew up in an Italian Catholic family in New York. He made all of his sacraments, and yet he began to rebel as a teenager. Ultimately he stopped attending Mass and wandered spiritually for several decades.
A few years ago, he felt an unexplained urge to go to Mass. It was the first Sunday of Advent. That day he received an invitation to Discovering Christ and decided to attend. During the course, he had a personal encounter with Jesus Christ and returned to the sacrament of Reconciliation after 30 years!
As he would later reflect, "This program transformed me—a very skeptical fallen-away Catholic—and allowed me to take a fresh look at what Jesus said and did." Now David is actively helping to evangelize others through online ChristLife courses in the Archdiocese of New York.
Together, we can reach out to fallen-away Catholics like David.
Yes! I want to be part of ChristLife's great mission to Reach More!
1. Make a secure donation on our website: ChristLife.org/Donate
or
2. Mail a check: ChristLife, 600 Cooks Lane, Baltimore, MD 21229
Campaign Kick-Off Livestream
As we mark 25 years as a ministry, we hear the Lord calling us to expand the mission of making disciples in new ways. Our plan is outlined in our new Reach More campaign, which we believe will help you more fruitfully evangelize in your parishes and communities. To learn more about these exciting initatives, watch the edited livestream recording below.
Key Highlights
Introduction and Celebrating 25 Years of ChristLife (01:57 - 13:55)
Initiative 1: Expand Online Training and Course Offerings (13:56 - 28:46)
Initiative 2: Support People Beyond the ChristLife Courses (28:47 - 37:03)
Initiative 3: Translate Following Christ into Spanish (37:04 - 43:45)
Summary of the Reach More Campaign and Opportunities for ChristLife in 2021 (45:33 - 53:15)