2023 Lenten Appeal
---
"Nothing great is ever achieved without much enduring."
- St. Catherine of Siena
---
Where Are We?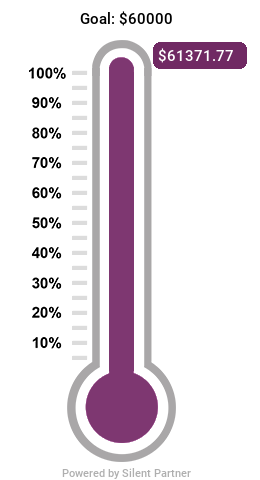 ChristLife's mission is to help those both in the pews and outside of the Church, to discover, follow, and share Jesus Christ as members of the Catholic Church.
"Let us consider how to stir up one another to love and good works, not neglecting to meet together, as is the habit of some, but encouraging one another, and all the more as you see the Day drawing near."
Hebrews 10:24
If the Letter to the Hebrews were written today, the author might illustrate his point by saying that on average 77% of baptized Catholics no longer "meet together" i.e., attend Mass. This is not just a statistic. These are our family members, friends, and neighbors. Our concern extends to both the baptized who've dropped out and the unbaptized.
$60,000 Matching Gift Fund!
This Lent we have a really wonderful opportunity to advance our shared mission with you.
A handful of donors have come together and created a $60,000 matching gift fund. They will match dollar for dollar any donation up to this amount until Easter Sunday, April 9.
Will you consider giving a generous donation today?
Changed Lives
Colin
, a young man at my parish, shared about a "divine appointment" he had one day over Christmas break. He decided to take a hike and asked the Holy Spirit for an opportunity to witness to someone. He spotted a hiker who was listening to something on his headphones and decided to reach out. Colin went up to him, introduced himself, and asked if he could speak to him about God. The stranger, a bit wide-eyed, agreed and they sat down on a park bench for a discussion about God. Come to find out that the man, who I will call Tom, had grown up Christian, but had for many years been away from the church.
Colin took the time to listen, then shared his own testimony, the basic message of Christianity offered to lead Tom in a prayer of (re)commitment to Christ, and ended by inviting him to Discovering Christ! The guy snapped a picture of the course info, and told Colin, "I don't think it was a coincidence we met today," thanked him, and went on his way!
ChristLife gave Colin, not only the tools to evangelize, but also a supportive community of others striving to be missionary disciples!
I was recently told about a close friend who is no longer attending Mass. I will call him
David
. I was a bit shaken by the news and decided to start praying for David more often, asking the Lord to open his heart. I prayed also for the right words to share, knowing that God was calling me to take some form of action. But what would I say? How would I say it?
I wrestled with these questions for a couple of weeks, until one day I read the above Scripture from Hebrews. In an instant, I felt a "green light" from the Holy Spirit to reach out–not with a guilt trip but felt called to start with a personal encouragement, followed by a healthy challenge to turn back to the Lord. David and I connected over video chat and had a brief but great conversation about the role of faith in my life and his. I felt like the Holy Spirit helped me follow the words of St. Paul, "Let your speech always be gracious, seasoned with salt, so that you may know how you ought to answer every one" (Colossians 4:6). The exchange was grace-filled. Praise God, David was receptive!
Together, we can reach out to fallen-away Catholics like David.